Staff
Our dedicated staff members are here to provide support, compassion, and information to help you through your journey of grief and the celebration of your loved one's life.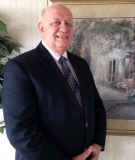 Michael Johnson
Funeral Director, Owner
Michael graduated from the Cincinnati College of Mortuary Science in 1978. He has had the unique privilege of serving Toledo families for 38 years here at Walter Funeral Home. "I will be forever grateful to my mentors, Leeland Lamb and Paul Mathewson, for taking me under their wings and sharing their knowledge and experiences with me". Mike and his wife Barbara have two children, Matthew and Katie, and three awesome grandsons, Graham, Charlie and Wesley.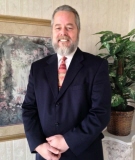 P. Eric Mathewson
Funeral Director/Owner
Born and raised in south Toledo, Eric is a graduate of E.L. Bowsher High School. He attended the University of Toledo where he earned his Bachelors Degree in Business Administration in 1990 and then was a Magna Cum Laude graduate of the Cincinnati College of Mortuary Science. Eric worked under his father, Paul Mathewson, starting in high school and untill his passing in 2001. He has also served as a Firefighter/EMT for the Monclova Township Fire Department from 2000-2015. He has two beautiful young daughters, Hannah and Abigail, that currently are students at Anthony Wayne High School where they are both active members of the Anthony Wayne Marching Generals Band.